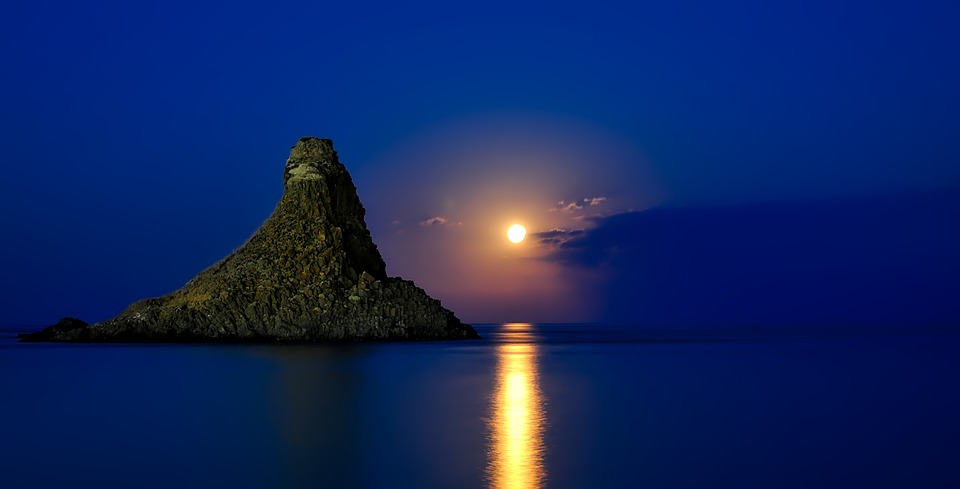 Why Study in Sicily, the Aeolian Islands, and Bay of Naples, Italy?
Southern Italy is known for its terrain that is lined with rugged cliffs from which pastel-colored towns cling to the edge, overlooking the turquoise waters of the Mediterranean. The surrounding countryside is often filled with olive and lemon trees. The Bay of Naples region in southern Italy has for centuries been a destination for artists, writers and musicians, and features the allure of nearby sights such as Pompeii, Herculaneum, Mt. Vesuvius, Capri, and the Amalfi Coast. Further south, just off the tip of Italy's boot, is the island of Sicily, with its warm-water beaches, rich agricultural land, and its iconic volcano, Mt. Etna—the largest and most active volcano in Europe. Sicily is the largest and arguably most picturesque island in the Mediterranean and is also a melting pot of diverse cultures and peoples. Its artistic, architectural, and cultural remains have earned Sicily the nickname "Crossroads of Civilization." North of Sicily is the volcanic archipelago in the Tyrrhenian Sea known as the Aeolian Islands. Named after Aeolus, the demigod of the winds, the islands feature two active volcanoes—Stromboli and Vulcano—as well as steaming fumaroles and thermal waters. Each of these three southern Italy regions—Sicily, the Aeolian Islands, and the Bay of Naples—will undoubtedly serve as an inspiring and remarkable base for the anthropology and geology classes you'll be taking, as well as for your study abroad experience as a whole.
Click here for the AIFS Sicily/Bay of Naples Pre-Departure Handbook
Click here for in-depth AIFS Pre-Departure Handbook (from orientation meeting)
Highlights of Sicily/Aeolian Islands/Bay of Naples:
Our summer 2019 program to southern Italy will be open to students age 18 and older who are not on academic probation or dismissal. If you are currently on academic probation or dismissal and place a deposit for this program, your deposit will be returned to you, and you could also be assessed a nonrefundable $50 application fee from AIFS. If you're not sure about your academic status, please check your SRJC portal or contact the Study Abroad coordinator, Patty Warne (pwarne@santarosa.edu).
There will be an optional flight transportation package available (minimum 10 students) at additional cost.
There will be accommodations at three separate main bases as well as an overnight stay in Agrigento, Sicily. In Syracuse: self-catered apartments in a central location; typically each two-to-four bedroom apartment is shared by four to eight students on a twin-bedded basis with a shared kitchen and living space. In Agrigento, Lipari, and Naples: multi-bedded rooms in a centrally-located tourist class hotel with breakfast. Linen and Wi-Fi will be provided throughout.    
You'll be taking ANTHRO 3 and GEOL 1, which are CSU/UC transferable for Bachelor's degree credit.
Transportation is included for all excursions and travel days.
In Naples, travel pass included for unlimited use of the bus, metro and funicular in the central area for the duration of the section.
The program will include several field trips and excursions, covered in the cost. Examples include various museums, the Necropolis of Pantalica, the prehistoric village of Thapsos, Mt. Etna, Monte Pilato, Vulcano, Stromboli, Pompeii, Herculaneum, Vesuvius, and more.
For all sections, the program will include the services of an experienced AIFS program coordinator to ensure the smooth running of the program and to provide information and support to the group.
Extra, optional full-day excursions for an additional fee will be offered provided there are a minimum of 12 students participating in them. These include: Oriented Nature Reserve of Casagrande del Cassible Day Trip ($70); Evening Night Ascent of Stromboli ($165); Ischia Day Trip ($85); and Rome Weekend ($525).
Student medical insurance will be included as outlined in the AIFS insurance brochure. 
Why Choose this Program?
This program is offered to enable students to study abroad while making normal progress toward their degree objectives, and earning units in courses taught by Santa Rosa Junior College faculty. This program is offered in partnership with the American Institute for Foreign Study (AIFS), which arranges transportation, living accommodations, and a wide range of student and instructional support services. Units earned on this trip will appear on transcripts issued by Santa Rosa Junior College.
Dates and Meetings
Program Dates
You will be in Italy for 5 weeks. This program will also include two mandatory orientation classes prior to departure (one for each class), likely to take place back-to-back one evening in May. We will also hold a pre-departure meeting to be conducted by AIFS.
Depart the U.S.: Friday, May 31, 2019
Arrive to Syracuse: Saturday, June 1, 2019
Transfer to Lipari: Sunday, June 16, 2019
Transfer to Naples: Sunday, June 23, 2019
Optional weekend to Rome: Friday, June 28-Sunday, June 30, 2019
Depart Naples: Saturday, July 6, 2019
 Important Dates
APPLICATION DEADLINE EXTENDED. New application deadline is Thursday, March 14, 2019. All applications and deposits must be in place on or by March 14.
TBA – There will be two mandatory orientation classes as well as an informational pre-departure meeting prior to the trip; dates to be determined.
Spring Information Sessions (for Summer 2019 Departure)
Wednesday, Jan. 30th 12-1pm Santa Rosa Campus - Rm. 4248 (ground floor of library)
Thursday Jan. 31st 4:30-5:30pm Petaluma Campus - Rm. 692 Call Bldg.
Monday Feb. 4th 12-1pm Santa Rosa Campus - Rm. 4248 (ground floor of library)
Wednesday Feb. 6th 12-1pm Petaluma Campus - Rm. 692 Call Bldg.
Thursday Feb. 7th 4:30-5:30pm Petaluma Campus - Rm. 692 Call Bldg.
Program Costs/Scholarships/Financial Aid 
Click here to view the AIFS Payment Schedule and Transportation Package Statement (PDF).  
Scholarships Information: There aren't many scholarships available for summer, but AIFS is generally able to provide one for $500, provided you're willing to maintain a blog. Click here for scholarship info. (Word doc version)  Then click enable editing.
Financial Aid: Unfortunately, there is very little financial aid in the summer and there are no summer loans. Students can possibly get the California Promise Grant (formerly known as the BOG fee waiver) based on their current FAFSA.
AIFS Refund Dates
Refund requests must be done in writing to AIFS. They accept emails and that is generally the easiest way (aifspartnerships@aifs.com). See official AIFS policy on your Agreement & Release form on AIFS application. Dates to remember regarding AIFS refunds once you are enrolled in the program:
Thursday, March 7, 2019: Last day to request refund of $450 deposit less $150 in processing and nonrefundable deposit fees.
Friday, April 5, 2019: Total program fee is due. NO REFUND OF PAYMENTS after this date. 
You should also check your AIFS Agreement & Release form about any refund dates and potential cancellation fees. If you must withdraw from the program, it's a good idea to let AIFS and the Study Abroad office know immediately.