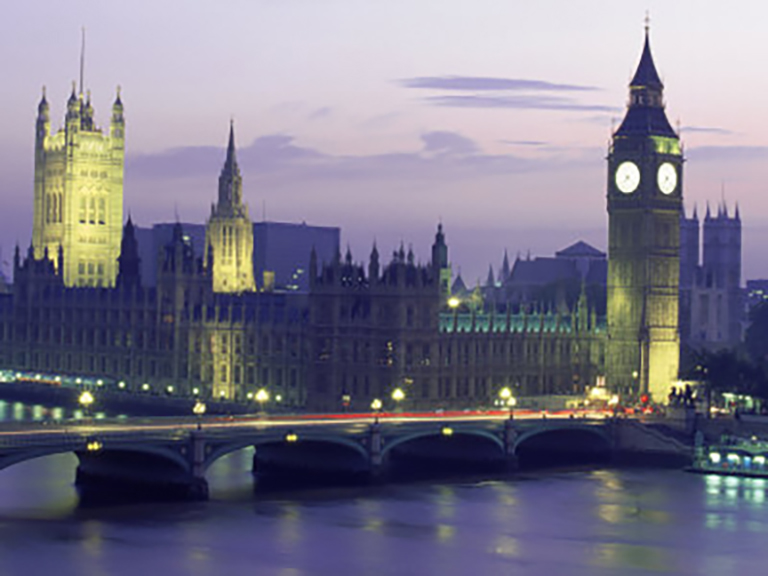 WHY STUDY IN LONDON?
London is one of the most diverse and welcoming cities in the world, a cosmopolitan mix of dress, customs, cuisine, and culture. Studying in London could very well present for the Study Abroad student opportunities to establish a global network of friends. Outside the classroom you can enjoy all the entertainment, events, and excitement that London has to offer. Perhaps you have a passion for history, art and culture? Only an easy Tube ride away await Buckingham Palace, Big Ben, the Houses of Parliament, and the Tower of London. World class museums also await your exploration. There's the British Museum, which holds over 7 million artifacts from prehistoric times to modern times from around the world. The National Gallery and the Tate Modern display some of the world's most famous classic and contemporary masterpieces. What's more, London offers some of the best theatre in the world, whether it be a musical, comedy, or dramatic play. And how about finishing up a day of classes with a breathtaking view of the city skyline and River Thames? You can do so on the London Eye, the world's highest "cantilevered observation wheel." In short, your study abroad experience will be enhanced by living in one of the most dynamic and exciting cities in the world.
IMPORTANT NOTICE
A Covid-19 vaccination will be a requirement for all participants (students and faculty) in this program. AIFS will require you to show proof before you can leave the U.S.
CLICK HERE TO SEE A VIDEO OF WHAT SOME OF OUR STUDENTS HAVE TO SAY.
HIGHLIGHTS OF LONDON
Open to students age 18 and older who have completed 12 units of college course work with a minimum 2.25 grade point average

Optional flight transportation package; accommodations in either a twin room in a London home (homestay) or multi-bedded room in an apartment (for a supplemental fee)

Take lower division courses that are transferable for Bachelor's degree credit.

Program includes an orientation program and half-day guided tour of London, a travel pass for unlimited tube and bus travel in central London, an International Student Identity Card, membership of the Imperial College Union and local public libraries, and a heavily subsidized cultural program of events including theatre visits, sporting events, walking trips, and day trips.
WHY CHOOSE THIS PROGRAM?
This program is offered to enable students to study abroad while making normal progress toward their degree objectives, and earning fully transferable units in courses taught by community college faculty and guest lecturers. This program is offered in cooperation with several California community colleges and with the American Institute for Foreign Study (AIFS), which arranges transportation, living accommodations, and a wide range of student and instructional support services. Students need not be currently enrolled at one of the sponsoring colleges in order to participate. Units earned in London will appear on transcripts issued by the participating colleges.
THE NEW DATES FOR THIS PROGRAM TBA.
PLEASE CHECK BACK HERE SOON.
You can also request to be put on our Future London contact list to receive updates of the program by emailing Patty Warne, Study Abroad coordinator, at pwarne@santarosa.edu