Each spring, we offer a program to
FLORENCE, ITALY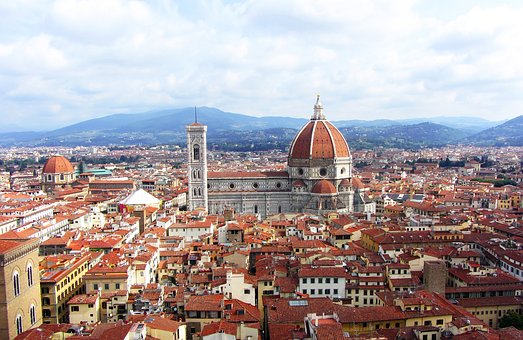 Therefore, if you've missed out on our Florence Spring 2020 program and still crave a study abroad experience in Italy, consider Florence Spring 2021! That program will include:
CSU/UC-transferable classes in such fields as history, humanities, English, journalism, communication studies, and child development & education.

Financial aid available to FAFSA-eligible students.

Shared apartments in the Historical Center of Florence.

Weekly cultural program including walking tours, cooking classes, wine lecture, ballet, soccer matches, concerts, and day trips to nearby towns

Support services, medical insurance, and 24-hour emergency contact service provided by AIFS.

Fees (excluding airfare and college tuition fees) are not yet determined, but base price will likely be in the $8,000 range.

Several informational meetings on this program will be offered mainly during early Fall 2020; dates and times TBD.

Please email pwarne@santarosa.edu to request to be put on a contact list for this program.

Check out our website at

https://study-abroad.santarosa.edu/.