--but stay tuned for a possible virtual Study Abroad experience for Florence Spring 2021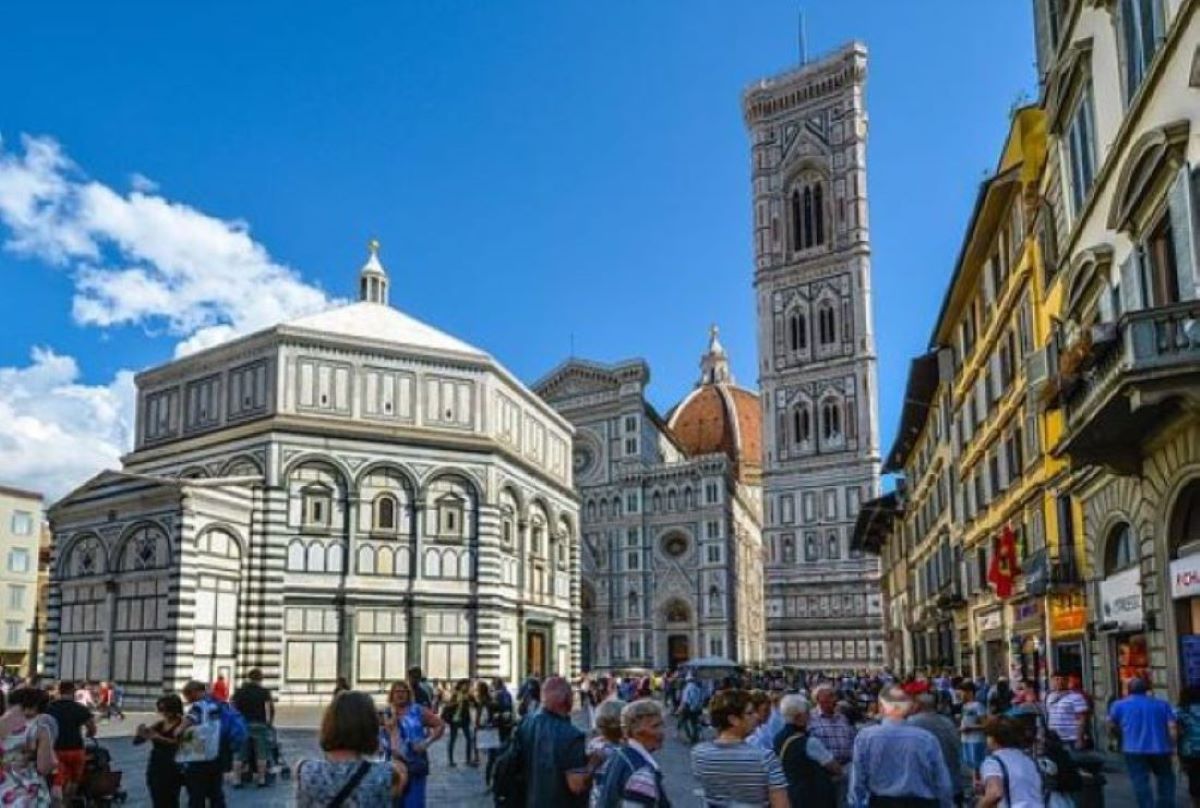 WHY STUDY IN FLORENCE?
Florence is an exciting city in which to live and study. On an afternoon stroll through the streets of Florence, which is set amidst the golden hills of Tuscany, you can visit Il Duomo, with its magnificent Renaissance dome that stands tall over the city; admire the architecture of Giotto and the Baroque sculptures adorning the fountains of the city; linger at the Uffizi Gallery with its vast collection of painting and sculpture; view the Santa Croce where Galileo, Michelangelo and Machiavelli are buried; discuss art with Florentine painters in their studios; explore the book shops near Via Cavour; and stroll along the popular Ponte Vecchio, a 14th century bridge spanning the River Arno. Sometimes, though, it's just the simple, day-to-day experiences that also inspire, from taking a walk down the street past red-roofed buildings, to enjoying a fresh plate of pasta while people watching at an outdoor café.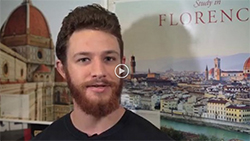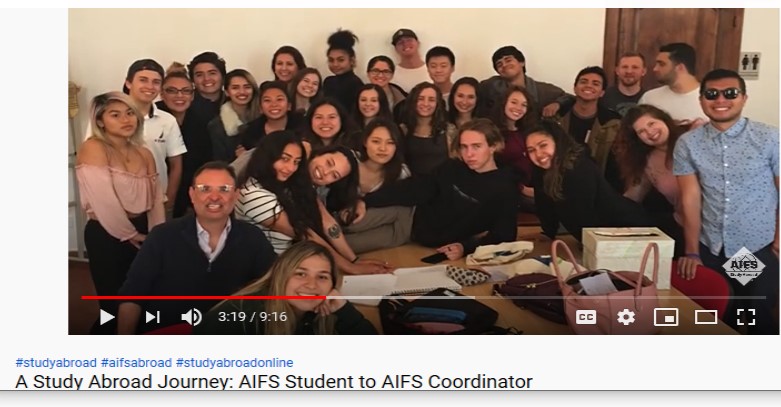 HIGHLIGHTS OF FLORENCE
Open to students age 18 and older who have completed 12 units of college course work with

a minimum 2.25 grade point average.

Optional flight transportation package; accommodations in fully furnished apartments with kitchen in the Historical Center of Florence.

Take lower division courses that are transferable for Bachelor's degree credit.

Program includes an orientation program, half-day guided walking tour of Florence, guided day trip to Siena and San Gimignano, and subsidized cultural activities which may include walking tours, cooking classes, wine tasting lectures, ballet, soccer matches, concerts and film nights, and day trips to Pisa and other nearby locations.

Free wireless Internet access at the Study Center during class hours and in the apartments.
WHY CHOOSE THIS PROGRAM? 
This program is offered to enable students to study abroad while making normal progress toward their degree objectives, and earning fully transferable units in courses taught by community college faculty and guest lecturers. This program is offered in cooperation with three other California community college districts and with the American Institute for Foreign Study (AIFS), which arranges transportation, living accommodations, and a wide range of student and instructional support services. Students need not be currently enrolled at one of the sponsoring colleges in order to participate. Units earned in Florence will appear on transcripts issued by the participating colleges.
Coming later: Florence brochure and flyer
PROGRAM DATES
DATES AND MEETINGS
While Florence Spring 2021 has been postponed to Spring 2022, we are still looking into the possibility of offering a virtual Study Abroad experience for Florence Spring 2021. Please stay tuned.
 Meanwhile, the dates for the Florence Spring 2022 program have not yet been determined, but departure from SFO to Italy will take place either at the end of January or beginning of February 2022, and students will return either at the end of April or beginning of May 2022. There will also be a week-long mid-semester break mid-March, 2022. If you'd like to find out when more information becomes available, please email Patty Warne, the Study Abroad coordinator, at pwarne@santarosa.edu and request to be placed on the Florence Spring 2022 contact list. 
   IMPORTANT DATES
·

       PRIORITY APPLICATION DEADLINE - 

TBD; will be sometime in late Sept. 2021.
·

      

GENERAL APPLICATION DEADLINE - 

TBD; will be sometime in early Nov. 2021.

 
·

      

MANDATORY PRE-DEPARTURE MEETING - 

Venue and date still to be determined but will take place on a Saturday in January 2022. 
FALL 2021 INFORMATION SESSIONS (FOR SPRING 2022 DEPARTURE)  (Pending)
Our instructor for Florence Spring 2022, Anne Marie Insull, will hold informational meetings mostly during the Fall 2021 semester. Please check back here later for dates and details. 
PROGRAM COSTS/FINANCIAL AID/SCHOLARSHIPS