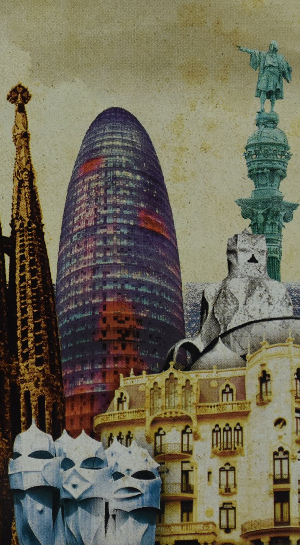 PROPOSED CLASS OFFERINGS
* All students will take at least four classes. Everyone is required to take the Spanish Life & Culture class and at least one other class offered through their home school, and then any two others:
SANTA ROSA JUNIOR COLLEGE/Kirsten Swinstrom
BIO 12 - Basic Concepts of Ecology
BIO 13 - Human Biology
BIO 27 - Biology of Marine Mammals
INTDIS 90* - Spanish Life and Culture
CONTRA COSTA COMMUNITY COLLEGE DISTRICT/Anthony Gonzales
ENGL 126 - Critical Thinking:  The Shaping of Meaning in Language (PREQ:  Completion of ENGL 1A)
ENGL 150 - Introduction to Literature
ENGL 151 - The Short Story
INTD 100* - Spanish Life and Culture
LOS RIOS COMMUNITY COLLEGE DISTRICT/Riad Bahhur
HIST 302 - History of Western Civilization
HIST 308 - History of World Civilizations, 1500 to Present
INTERNATIONAL STUDIES 305 - Introduction to Middle East Studies
INTDIS 353* - Spanish Life and Culture
SAN MATEO COMMUNITY COLLEGE DISTRICT/Monica Malamud
LING 200 - Introduction to Linguistics:  A Survey of Language
SPAN 145 - Spanish Conversation Through Film (PREQ: SPAN 3 or equiv. Spanish level)
SPAN 150 - Spanish for Heritage Speakers
SCOSC 690SB* - Spanish Life and Culture
*Student must enroll in the Spanish Life and Culture course offered by the campus that processes their program application.  This class is the same class for all four schools.